"Sparks" is a 24 minutes short film starring Carla Gugino as Robin Harris and Eric Stoltz as Joseph Canavan.
There were no news about this project lately, but now I read that the movie will be shown at the Sundance Festival 2009.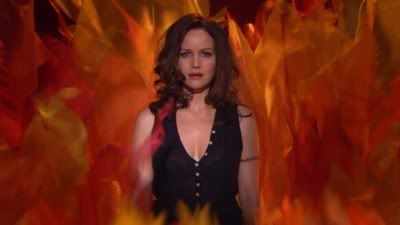 The film adaptation of Elmore's short story, Sparks, will be included among 46 U.S. films, (96 short films total) at the 2009 Sundance Film Festival.
The film is described in the Sundance catalog as:
The story of a former rock-and-roll goddess who may or may not have burnt her house down.
Adapted from the writings of crime novelist Elmore Leonard.
Sparks is adapted from the story of the same name, published in Elmore's short story collection, When the Women Come Out to Dance and Other Stories. The film is produced by Look at me Films, which is Megan Freels (Elmore's granddaughter) and her partner, Melanie Donkers. Sparks is written for the screen and directed by Joseph Gordon-Levitt. The cast is headed by Carla Gugino, Eric Stoltz and Xander Berkeley. The voice of Kristen Johnson is also featured.
Here are the screening times for Sparks, which will play in Shorts Program 4-
Fri. Jan 16 2:15 PM Racquet Club, Park City
Sat. Jan 17 1:30 PM Broadway Centre Cinemas IV, SLC
Sat. Jan 17 11:30 PM Holiday Village Cinema III, Park City
Wed. Jan 21 8:30 PM Holiday Village Cinema III, Park City
Sat. Jan 24 11:59 PM Egyptian Theatre, Park City
Scenes from Sparks: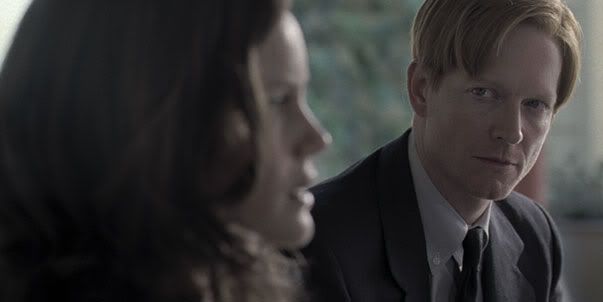 Insurance investigator, Joe Canavan (Eric Stoltz) casts a suspicious eye on suspected arsonist, Robin (Carla Gugino).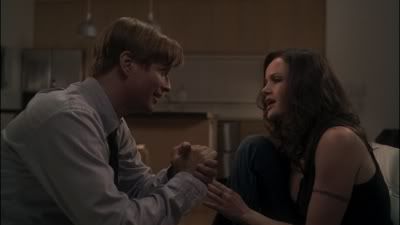 After a few drinks and a joint, Canavan begins to lighten up.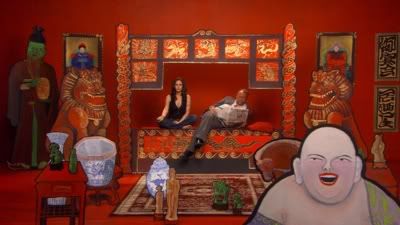 Flashback: Robin and Sid (Xander Berkeley) at home surrounded by his former wife's Chinese décor.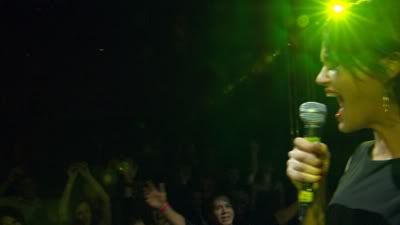 Robin performs at the Troubadour in West Hollywood.
Original Source: The Elmore Leonard Website